We are dedicated to facilitating awareness and implementation of IPE and Collaborative Practice within the LAU educational community and within healthcare education and practice. LAU is a pioneer of IPE in Lebanon since 2010, and we strive to expand our teaching, practice, and research in the field both locally and regionally.
Message from Dr. Imad Btaiche, LAU-IPE chair
Message from Dr. Maha Habre, LAU-IPE coordinator
Words from our students and faculty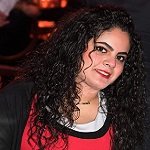 We, as health care professionals, have to work all together dependently, communicate effectively, and collaborate strongly aiming for the best patient care.
​Farah Bou Said, Nursing Alumna
IPE in Pictures